Learn How To Plan A Backpacking Trip
Planning your first backpacking trip can be very stressful at times, especially if you are doing it solo. I know how stressful it can be, and that is why I am here to help guide you through some of the steps I often followed whenever I wanted to plan a trip around the world.
Now you have worked out which country you want to visit from my travel guides, it is time to start planning your first backpacking trip.
Here are all the resources I use to plan all of the previous backpacking trips I have done so far in the past 12 years. I have used all of these platforms and websites for 12 years, and they have never failed me once. So, I hope this list will help you in the same way it did for me.
Finding Travel Insurance
More important than ever to have our trip insured, especially after the worldwide pandemic we all experienced in 2020. World Nomads is a great place to search and browse for travel insurance that fits the type of traveler you are and find the price that is perfect for your trip.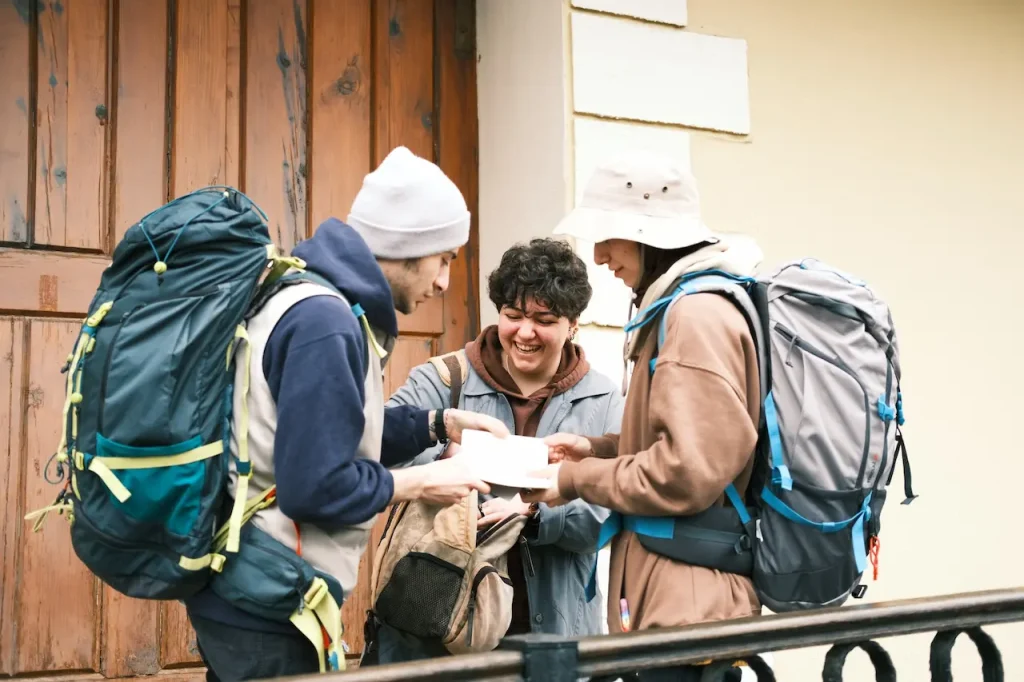 Finding Cheap Flights
The first thing we have to do to plan a backpacking trip is to look for the best deal on flights from our home country to our destination. My go-to platform is Skyscanner, where we will be able to browse through all the available deals and sort them by price, flight duration, and come up with the most affordable and optimal route.
One of the best features of Skyscanner is the fact that you can select Everywhere as a destination and the platform will list all the destinations you can fly to, ordered by cheapest to most expensive. This has helped me come up with so many great routes that are affordable and practical countless times, and I have yet to see any other platforms that do it better.
Sometimes, Skyscanner might not list all the flights available, so I often browse through Expedia as well, just so that I have something to compare. Momondo is another flight search platform that allows us to search for deals with more complex conditions, such as having 2 or more stops in between, etc.
With these two platforms, we can use them in unison and compare the price and route to find the best and cheapest deal possible. The process can take several hours or days depending on how complex your trip will be. I often spend at least a week just browsing through Skyscanner and Expedia to come up with the route that is cheap and practical.
Finding Great Accommodation
Now that we have a flight, your plan is already 50% done. All the other parts can often be improvised as we go, but a little more research to make the trip more enjoyable, like finding great accommodation beforehand, couldn't hurt either.
For the first night in a new country, I often look for hostels on Hostelworld and find a place where a lot of travelers pass through so that I can talk to them and get some more information on the country I am visiting. First-hand information is always the best, and there is no better place to find these travelers than a hostel.
Hostelworld always has the best selection of hostels available, with a great number of reviews for us to decide whether the hostel is suitable or not. I often opt for a smaller, non-party hostel on my first night to meet and converse with people while still having a fun vibe. Personally, I have found that it is not easy to connect with others in a meaningful way at a full-blown party hostel.
If I am looking for a little more privacy, which happens quite a lot when I have been on the road for quite some time, I will book a family-run guesthouse or hotel on Booking.com instead.
Booking.com also has special discounts for returning users, which give us access to better deals that we would not have gotten on other platforms. Best of all, I can always find accommodation on Booking.com no matter which country I am in, whether it be Pakistan or Baton Rouge. I can always count on them to find me a bed to sleep in every night.
Finding Transportation
Finding information on how to get around in other countries can be difficult sometimes, so what I often do is look for the schedule online on platforms like Busbud.com or 12Go.Asia first to get some ideas on the availability of the buses or trains I would be taking, and then book from there.
Busbud.com is great for when I am traveling in Europe, whereas 12Go.Asia is always reliable when I am traveling in Southeast Asia.
Sometimes, the places I want to go are unreachable by public transport, so I often have to rent a car myself and go off on my own. When it comes to renting a car abroad, you can't go wrong with DiscoverCars.com, one of the largest car rental booking services out there. It is like Skyscanner but for car rental.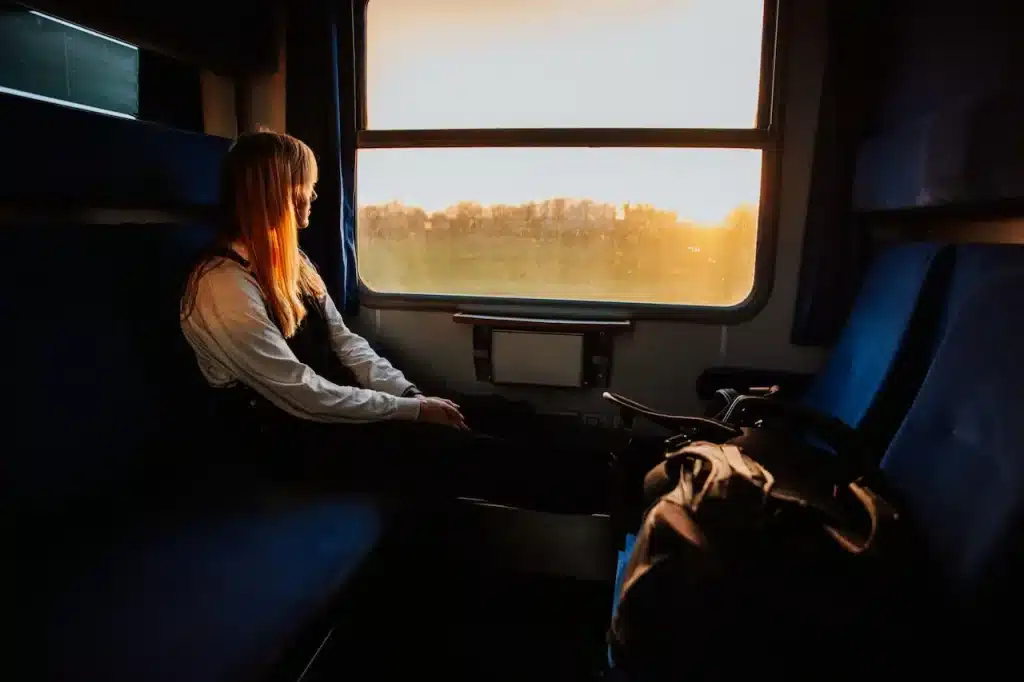 Finding Day Trips And Tours To Join
Once I have arrived in a city, I will often look for a day trip or tours to join with other people. As a solo traveler, this is the only way to get to go to places that might have been too expensive to visit on your own.
Viator and Get Your Guide are some of my favorite sites to look for activities and day trips to join in a place I just arrived in. It is a great way to hit the ground running when arriving in a new place and a way to learn more about a place straight from the locals. Plus, you can also save some money by joining shared tours available on these websites for longer trips.
I also use Klook to find great deals on entrance tickets to get into places that are usually expensive, as well as flash deals on some tours and activities in countries like the United Arab Emirates and New Zealand, where every penny you save really counts.
Gear Preparation
After you have booked everything, you will have to decide what kind of trip it is, and you will have to prepare your gear accordingly. Personally, I have 2 lists for gear preparation: one for general trips that do not involve trekking, and another one that does.
General Gear Preparation Checklist
First, let's begin with the general gear you will need to prepare for your first backpacking trip: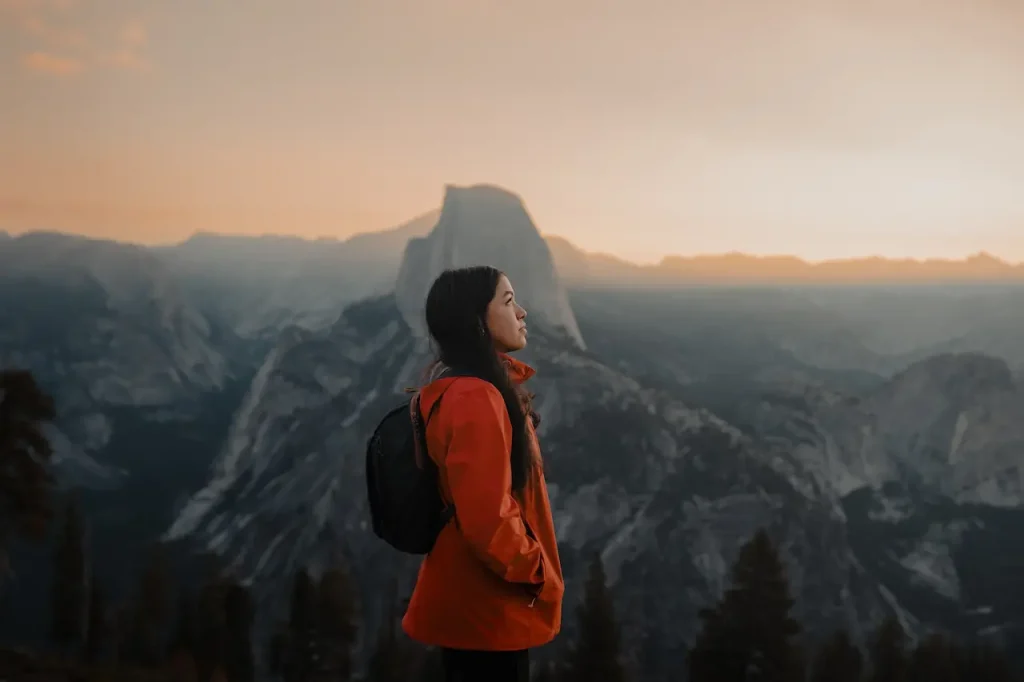 Hiking Gear Preparation Checklist
With the above list, you should be able to be ready for most trips. However, if you are planning to go hiking somewhere or trek for more than a day, you will need to prepare a little bit more. Here is all the hiking gear you should prepare for your backpacking trip:
Just Show Up
With your plans complete and your gear prepared, all you have to do now is show up at the airport, and you are ready for your first backpacking trip!
And that is all on How to Travel Solo. I hope you will find these resources useful for your very own backpacking trip. I will continue to keep this list updated as I discover new, cool ways to make our lives a little easier when it comes to planning a backpacking trip.
That is it for How to Plan A Backpacking Trip. Have we missed anything? Have you found the guide useful? Let us know in the comments below!
Disclosure: This post may contain affiliate links.