Everything You Should Know Before Traveling Arkansas
Ready to book your next trip to Arizona? See some of the things you stand to experience in the fantastic city.
Do you plan to spend your vacation in beautiful Arkansas? Well, you haven't made the wrong choice. Let me show you some exciting things you should know about Arkansas to spice up your experiences exploring this great city. Amongst her natural tourist attraction, the little rock remains the economic and political capital of the state.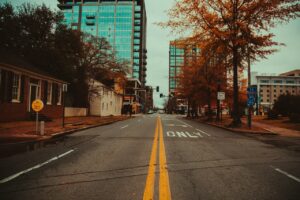 Arkansas, popularly referred to as the 'Natural State,' was founded in 1820 and admitted into the Union on Wednesday, June 15, 1836, built in the south-central part of the United States. It is globally known for its abundant park, beautiful lakes like Buffalo National lake, beaver lakes, etc., hot springs, and high production of Rice –Arkansas is one of the leading producers of Rice in the whole United States.
Arkansas is also known for its Crater of Diamond, and it is the only place in the US where real solid diamonds can be found, alongside other natural resources like Bromine, copper etc. This has, in turn, attract investors far and wide to the state. Arkansas also possesses many fantastic art scenes, including museums like Walmart Museum, Arkansas Air Museum, and Library.
Traveling Arkansas & Interesting Facts
Arkansas is the only Site where Diamond is found in the whole of united states, endowed with abundant natural resources; they are also one of the leading cities in the production of Rice, approximately 50% of the whole total Rice produced in the whole of united states. Arkansas is also one of the locations where one of the civil rights movements is noted historically, traced back to the famous Little Rock Central High School.
Arkansas national flag was designed as a result of a contest; Willie Kavanaugh Hocker designed the flag with 25 whites stars which identify the state as the 25th to join the Union, three blue stars to represent the purchase of Louisiana, and the blue color to represent the confederal state in America. It contains over 600,000 acres of the lake; no wonder it is so rich in hot springs and other outdoor recreational activities. It would help if you need somewhere relaxing and very refreshing, then you should try Arkansas.
Traveling Arkansas & Attractions
The following are some of the most exciting places that travelers and tourists never stopped to talk about whenever they explore Arkansas. However, these are only a tip of the many things to enjoy in Arkansas.
Little Rock
This is the heart and capital of Arkansas. This city is built on the foundation of the history of the civil rights struggle because of its historical heritage and it is one of Arkansas's most sought places. The little rock is also complemented with many exciting attractions, impressive landmarks like William J Clinton Presidential Library, fabulous mouthwatering restaurants, Art galleries, Museums, and cultural centers.
Hot Spring
When you speak of the Ouachita Mountains in Arkansas, you talk Hot springs, and it is a trendy and fantastic spot for refreshment and relaxation. It was named after its healing waters, which has grown the love and interest of travelers and tourist in Arkansas. Founded around the 1830s, it has developed to have some more enticing places in the Hot spring where families and travelers can explore to create a beautiful moment like the Magic Spring waters, the lovely old bathhouses, include the ancient Fordyce Bathhouse. One can visit the Ouachita mountains Lake state park. Hot spring is indeed a place worth.
Craters Of Diamond
Arkansas is the only place where natural Diamond Site can be cited in the whole of the United States; This is as a result of the volcano eruption that has happened in the Site, which has brought the diamond closer to the ground surface; hence more than 70,000 diamonds have been discovered from it. This has attracted foreigners, explorers, geographical investors to the land. The fantastic thing about Crater of Diamond is that Whatever Diamond you found there is yours to Keep. And it has many beautiful places to make your beautiful stay an exciting one.
Museums
Arkansas is blessed with many museums; if you are trying to get more historical learning, you should visit some fantastic museums in the city. Some of the Museums include; The Famous Walmart Museum, The beautiful Arkansas Air Museum. These Museums will take you a step back to history.
Buffalo National River
Buffalo River is the First State's designated National River, Found and protected since 1972. Many believe it has healing powers, and it is divided into Upper, Middle, and lower districts, with each with its peculiarity. This is a favorite place for nature's lovers and outdoor enthusiasts. Here you can find impressive waterfalls, and engage in activities like fishing, hiking, camping, bonfire, hunting etc.
Ozark National Forest
Ozark National Forest is also a place for nature's lovers, a breathtaking and perfect scenery place for hunting, hiking, horseback riding owing to its natural and unpolluted characteristic etc.
Looking for other places to see? Read: Traveling Alabama
CONCLUSION
There are more beautiful and exciting places to visit in Arkansas; some of them include the gorgeous Eureka Springs, The William J Clinton Presidential Library and Museum, Crystal Bridges Museum of American Art, Mammoth Spring State Park, and many more beautiful places. Are you contemplating where to explore in your traveling adventure? Why not try Beautiful Arkansas? You will love it!