Bologna Travel Guide & Information
Bologna, Italy's most beautiful city. Bologna, while not as famous as Rome, Florence, or Venice, is a memorable experience. Bologna is an ideal short-break destination, and it's a great base to explore some of Italy's most beautiful day trips.
Bologna Travel Guide: Things to Know and Do
Bologna Nicknames
"La Dotta" honors the University of Bologna as the oldest university of the Western world.
La Grassa is Bologna's renowned food, which includes some of the finest Italian cuisine in the world.
"la Rossa", is the name of the red roofs made from clay.
Coperto
Most restaurants in Italy will require you to pay an odd and annoying fee called "coperto".
What is Coperto? It's a cover charge per person.
The origins of this practice date back to the Middle Ages, when travellers would stop at "inns" but bring their own food in order to save money. (Hey, we've been there too!). Innkeepers who were missing out on food sales decided to charge customers for space and other items such as plates and cutlery.
Bologna follows the same tradition as other cities in Italy. You can expect to pay 2-3 Euro as a coperto fee, regardless of whether or not you consume the bread provided. Eat it all!
Coperto may be foreign to us, especially as Aussies who are not tippers. However, it is a custom and you will have to accept it. This ancient custom does, however, relieve you from the need to leave a tip.
Bologna is not open on Mondays
You should avoid visiting Bologna on Monday if you want to see all the museums, markets and galleries. They are all closed. This was a mistake I made myself, and I regret not doing some of the things I had planned.
Some things are open on Mondays. For example, the Asinelli Tower is one of Bologna's most famous towers. You'll need to book ahead for a specific time slot. But they are in the minority. There's plenty to do in Bologna, including walking around the city. But if possible, plan your visit to Bologna on a different day than Monday.
It's important to confirm that your chosen attraction is open before booking a trip to Bologna. Bologna's food is famous, so I wanted to check out the Mercato Di Mezzo. I missed it by going on a Monday. If we had been here on a Tuesday, the Mercato would have been open.
Bologna is a bad place to be when events are on
Bologna is home to a large number of conferences, and I was able to visit Bologna during one of the largest trade shows. You may find that the prices of hotels go up, and you have less options for where to stay. It might also be harder to book tickets to train stations, and your flight could cost more.
Walking tour of Bologna
A walking tour is one of my favorite things to do when visiting a new city. If you are visiting Bologna , taking a walking tours will help you discover some of the secrets to this atmospheric city.
It's no surprise that Bologna, a city famous for its cuisine, offers a walking food tour.
Bologna Travel Guide Day Trips
Bologna offers a variety of day trip options that are great.
Florence
Florence is a city that deserves several days, but if you only have a few hours to spare, you can easily get there in 40 minutes by using the fast trains.
Book in advance for the most popular attractions in Florence, such as the Uffizi to see Botticelli's Venus or the Accademia Gallery to see Michaelangelo's David.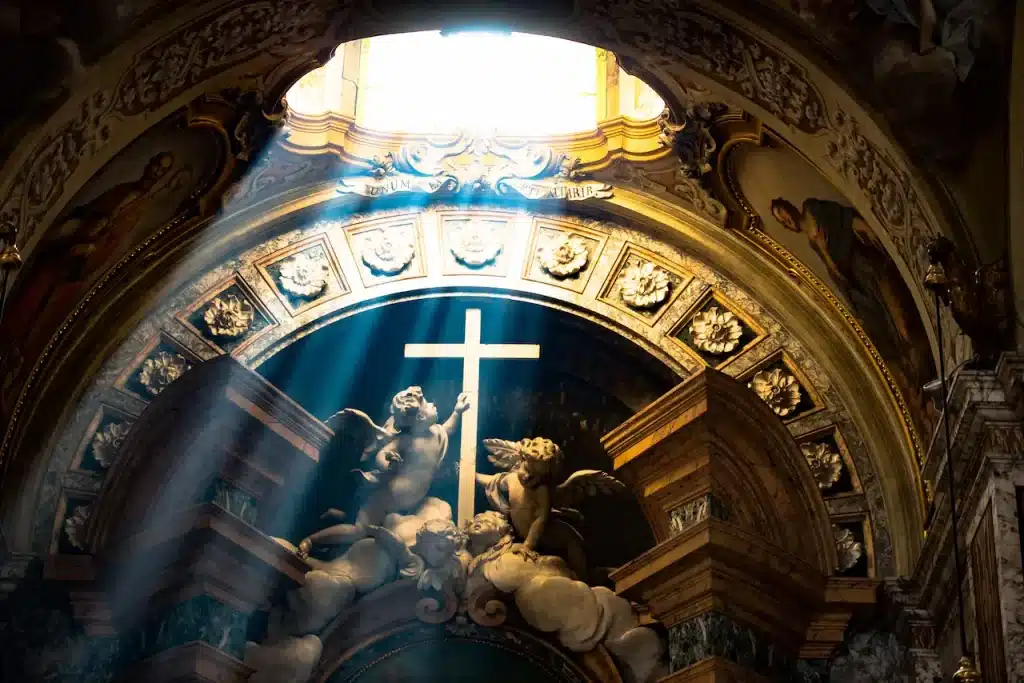 Parma
There are many food tours in Parma to choose from. Some take you to the best street food stops, while others visit cheese and ham producers where you can see how these Parma delicacies are made. You can choose from a variety of tours in Parma, including those that take you to some of the best street-food stops or to cheese and ham producers to see how they make these Parma delicacies. Parma ham, as well as Parmigiano Reggiano, are both DOC-designated products that can only be produced in this region of Italy.
Parma has many sights to whet your appetite. Do not miss the stunning pink, octagonal Baptistry near the Cathedral and the amazing Renaissance Teatro Farnese.
Modena
Modena, a small city in Italy, is only 30 minutes away by train. It's a great day trip for Bologna. You can visit a balsamic factory in Modena to learn how the vinegar is made and sample some of its products.
Modena is also known for its motorsport links. Enzo Ferrari was also born in Modena. You can see his childhood home, as well as beautiful Ferrari cars displayed in a modern building. The Ferrari Museum in Maranello is a must-see for Ferrari enthusiasts. There's also the chance to drive one of Ferrari's famous red supercars.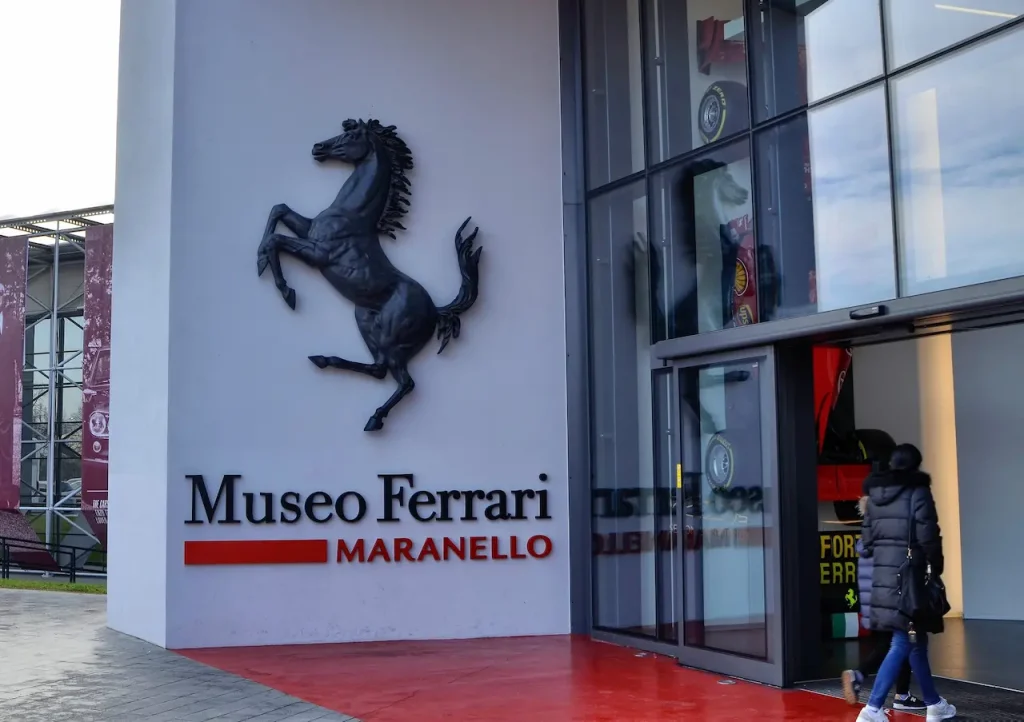 Ferrara
Ferrara is a Renaissance jewel and another UNESCO World Heritage Site. It's only 48 minutes away by train from Bologna. The top sights in Ferrara are the Estense Castle and the Jewish Quarter. Al Brindisi is a wine bar that claims to be one of the oldest in the world. It was originally built in 1100 by the workers who were building Ferrara's cathedral.
Ravenna
Ravenna, Italy is the perfect destination for art and history lovers. The city has eight UNESCO World Heritage Sites, and some of the best mosaics in the entire world date back to the 5th or 6th centuries. Cole Porter is said to have been inspired by the beautiful blue and gold night-sky mosaic at the Mausoleum Galla Placida, one of eight sites listed on the UNESCO World Heritage List. It was this mosaic that inspired him to compose the song Day and Night. Invader, a French street artist, has created 40 miniature Space Invader Mosaics all over the city.
Punta Marina, a small resort 20 minutes away from Ravenna and an alternative to the party-central Rimini just downriver, is a more quiet beach resort. The golden sand beach and aromatic pine forest are the main attractions. You can also visit thermal baths.

Porretta Terme
Enjoy e-bike rides and thermal baths on a daytrip from Bologna to the Apennine Hills. Porretta Terme, a small town near the border between Emilia Romagna and Tuscany, is a popular destination for day trips. The town's name, "Terme", refers to its famous thermal waters. The Romans bathed here, and it was a popular spa destination for the upper class of Italy until the early twentieth century.
Visitors can now take guided tours on e-bikes to explore medieval villages and beautiful caves and falls, as well as the World War 2 Gothic Line. The Hotel Helvetia Porretta Terme offers a variety of thermal spa treatments to help you relax after a day of exploration. Porretta Terme can be reached by train in about an hour from Bologna.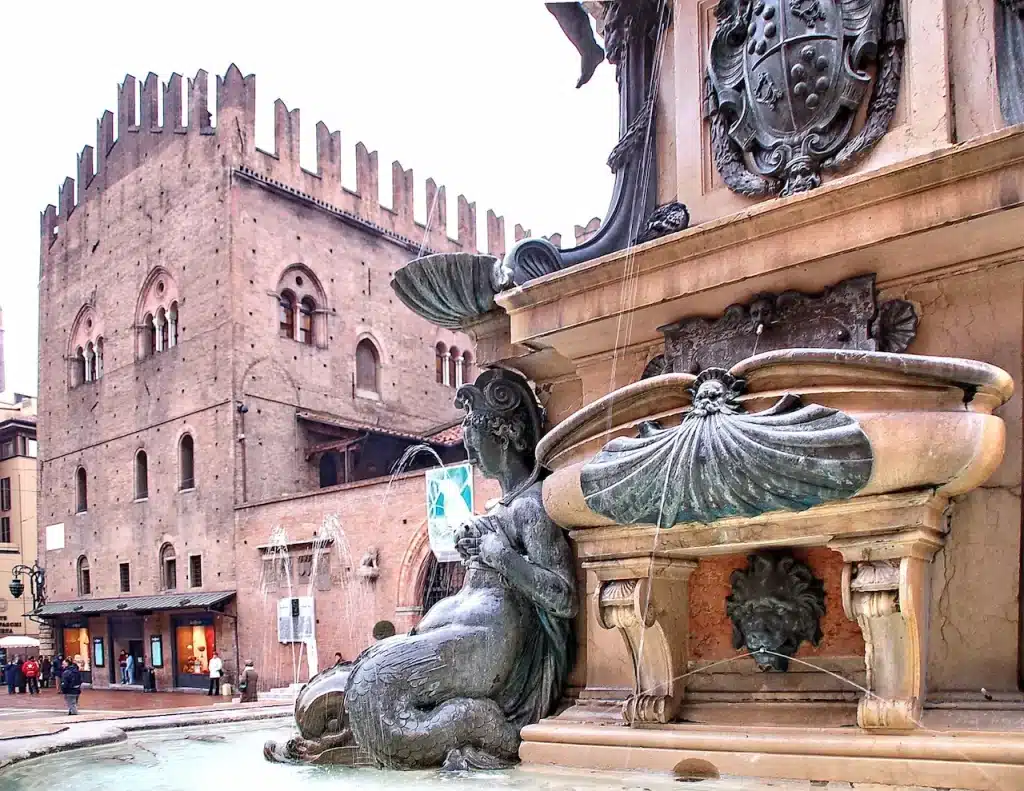 Bologna Travel Guide & Trains
The majority of day trips are easy to do by train from Bologna, but journey times vary greatly depending on the type of train that you use. The train ride from Bologna (to San Marino) to Rimini can be less than one hour with a Frecciarossa, but it could take more than two hours on the Regionale.
Seats on fast trains are often sold out, and you will not be able travel without a booking. Plan your day trips and buy train tickets a week in advance.
Bologna's medieval UNESCO-listed porticos create a dazzling display of light, shadows and architectural perspective. The terracotta houses that cover the old town have given Bologna the nickname La Rossa.
The main square of Piazza Maggiore is surrounded by some of the most significant buildings of this medieval town, such as the Basilica of San Petronio and the Palazzo del Podesta. Other notable buildings include the Palazzo Comunale (the city hall), Palazzo dei Notai (the notai palace), and Palazzo dei Banchi. Block after block of colourful, picturesque streets surround the Piazza Maggiore, including the charming market district of Quadrilatero.
There's also the view from the top; the twin towers of Bologna, Le Due Torri, are the most impressive in the city.
There are no foreign tourists to be seen on these streets, making it a truly authentic and immersive experience.
Bologna Travel Guide Attractions
Bologna Motor Valley
Did you know that Ferrari Lamborghini Ducati Pagani Maserati, Pagani and Ducati are all located in the Motor Valley, just outside Bologna?
This is a great find for motorheads, err, sorry, enthusiasts of performance cars!
These brands offer factory tours and/or museums, and some even allow you to drive them for a pricey fee (and a valid driver's license is required).
Enzo Ferrari is the man who created the Ferrari brand. He was born in Modena. You can explore two Ferrari museums to learn more about him and his 12-cylinder sports cars that made him famous.
On a Ferrari and Pavarotti Land Tour, combine it with a tour of the home of Luciano Pavarotti – one of Modena's legendary sons. For help with a tour or to check out the Motor Tours, visit bolognawelcome.com. You can combine several of these tours into one!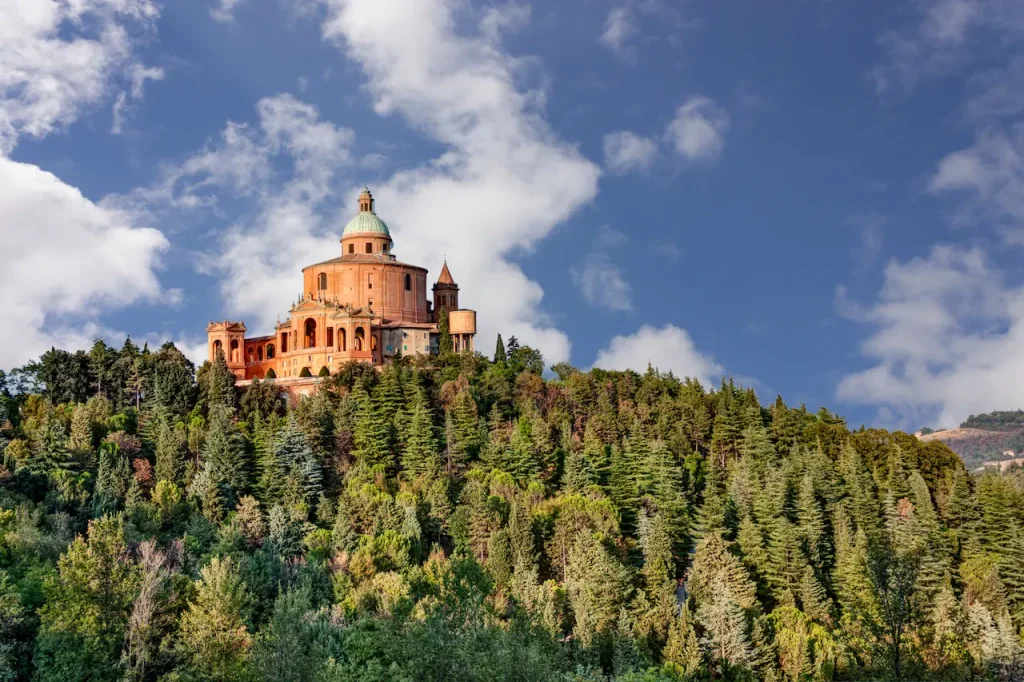 Taste Bologna offers a wonderful Bologna Food Walking Tour led by a Bolognese local guide. You will be guided through the historical city while enjoying some of the most famous foods Bologna has to offer.
We took our second Bologna food trip with Italian Days to the countryside hills of Emilia Romagna, where we were treated to factory tours and tastings, including parmigiano reggiano, balsamic of Modena and delicious prosciutto of Modena.
Bologna is located between Venice and Florence in Italy, about an hour away by train. Bologna is relatively unknown to tourists.
BOLOGNA SIGNIFICANT AND HISTORIC TOWERS
Bologna's skyline was reminiscent of Manhattan in the Middle Ages. Nearly 180 towers dotted the city.
Bologna and the rest of Italy were extremely wealthy in the Middle Ages. These towers were built by many powerful families as a display of their wealth and status as well as to protect their land.
The towers of Bologna are the most famous. The twin Bologna towers, also known as Le Due Torri are the most well-known. The Garisenda Tower is the smallest of the two towers. It leans significantly more than the Leaning Towers of Pisa.
The Asinelli Tower, the taller tower, offers a panoramic view of Bologna and the surrounding red city.
You can reserve for EUR 5,00 per person here.
Booking in advance is recommended as viewing sessions are limited. The best time to visit is early in the morning or at the end of the admission period.
BOLOGNA is home to the oldest continuous university in Europe (and possibly the world's)
Bologna's liberal and progressive nature is not surprising, considering that since 1088 the University has been attracting Europe's most brilliant minds.
It was inaugurated in 1563. It was home to the Legisti (civil laws) and Artisti schools (philosophy and medicine, mathematics, natural sciences, and physics). The Archiginnasio is open to visitors, and includes the popular anatomical theatre of the Archiginnasio. This 17th century lecture hall was once the medical school.
The entire room is intricately carved out of spruce, including a teachers' chair and canopy that are held by two of the famous spellingati (carved "skinless" men), as well as statues and ceiling designs full of astrological symbolism.
A marble table in the middle of the room (a replica of the original) is where medical students and instructors used to dissect fresh cadavers.
The Teatro Anatomico and the seemingly infinite library (locked but viewable) are both worth a visit. Bologna has so much to offer that it should be on any list of what to do!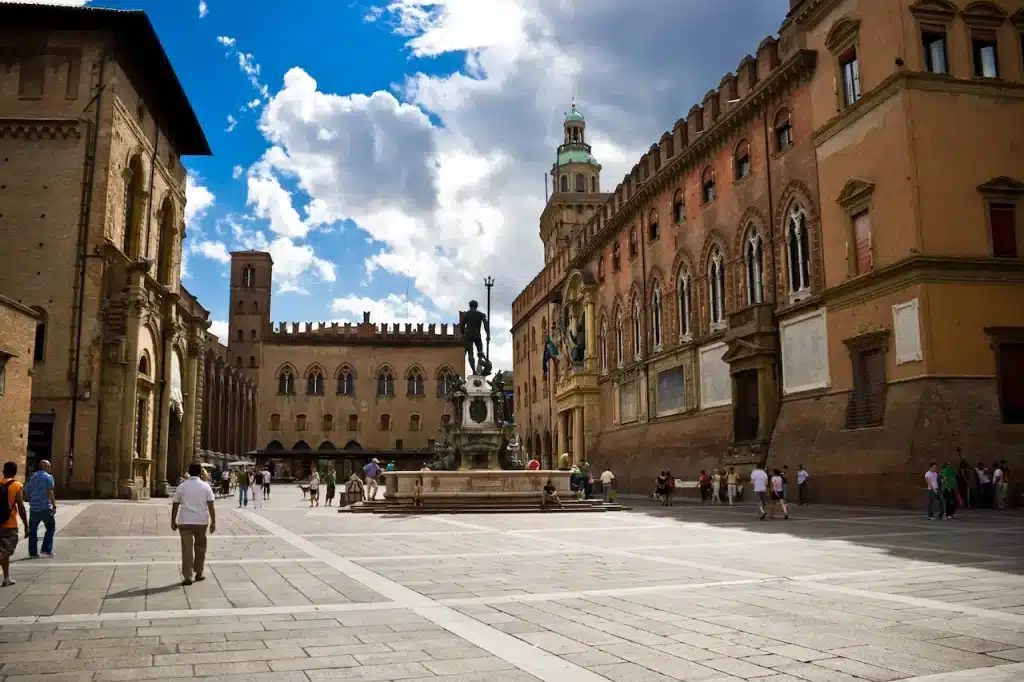 Book Restaurants in Advance (Especially Popular Places)
We're not very good at planning because we are spontaneous.
It's really, really bad.
As a result, we tend to leave things until the last minute. This 'flying by the seat-of-our pants' mentality came back to haunt our journeys in Bologna, as you may have already guessed.
We'd walk into a restaurant and ask if there was any space, only to be told that we had no booking.
It turns out that this city is one which runs very well on reservations and planning in advance. Do not be like us.
Plan your dining options in Bologna and book at least a couple of days ahead.
Enjoyed this guide? Also read: Cabo De La Vela Travel Guide