Everything You Should Know Before Traveling Alabama
Alabama is full of beautiful places to visit, giving tourists a relatively warm and delightful taste of Southern life. The soft white sands and deep-blue waters of Mobile, Orange Beach, and Gulf Shores stretched over 32 miles await people looking for a beach holiday.
Visitors interested in outdoor activities have many options as the state has over 20 parks for fishing, hiking, camping, caving, biking, and boating. The state has many aesthetic appeals, owing to its beautiful waterfalls, flea markets, and outstanding wedding venues. If you want to visit Alabama for a vacation, this blog is here to show you the exciting places and things you can go and do. Kindly read on to find out more about Alabama.
Traveling Alabama & Brief History
In the river city of Montgomery, just under the white dome of the State Capitol, the Confederate States of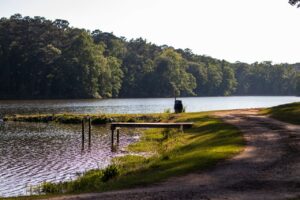 America were born. This led to the Civil War in the U.S. Alabama is also known for its significant role in the struggle for equality between America's black and white citizens. In the state, Dr. Martin Luther King Jr. pressed on to make history. In Montgomery, the famous story of Rosa Park, a black woman who did not leave her bus seat for a white man, challenging segregation, occurred.
Traveling Alabama & One-of-a-Kind Attractions in Alabama
The famous tune "Sweet Home Alabama" heard by many is more than a song. This state holds a lot of history, culture, music, and adventures with landscapes ranging from beaches to mountains. Some great musicians like Nat King Cole, Hank Williams, and W.C. Handy were born in Alabama. Other artists like the Rolling Stones and Aretha Franklin solidified their careers in the state. There are different types of music popularly sung in Alabama, ranging from Gospel music in churches to Blues, Country, and Jazz played in local bars and public areas. Their locally owned restaurants serve the best mouth-watering dishes of barbecue and seafood from their fishing villages. The museums cover a great deal of history and culture, containing information about Civil rights, music history, fast cars, and even space crafts.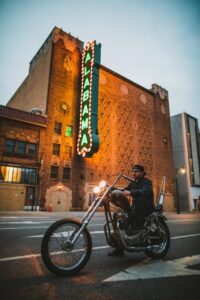 Alabama has many unique destinations that are suited to excite all members of the family. You may explore the space and motorsports museum to find their innate culture, or you can tour their unique columned antebellum houses stretched across the state. You can go to Phoenix City for a change and experience their whitewater rafting. For more aesthetic views, head to Mentone, Fort Payne, and Gadsden for their beautiful landscape of mountains and waterfalls.
The top museums in Alabama are the U.S. Space and Rocket Center, the Barber Vintage Motorsports Museum, and the famous studios of Muscle Shoals, known for being the place where famous musicians recorded since 1959. The Muscle Shoals is located in the northern part of the state, along with FAME studios. Here, you can learn about the state's Civil Rights history, Rosa Parks, and Martin Luther King Jr in Birmingham and Montgomery.
You'll find the port city of Mobile to be one of the most exciting cities on Alabama's coast. It is home to the first Mardi Gras parade of America, not to mention the USS Alabama Battleship. You can also head to Gulf Shore for their unique white sands beaches, which offer a perfect relaxation spot to visitors on a break.
Traveling Alabama & Great Food, White Sand, Mardi Gras, and More
Alabama is one of the most fun states to visit if you are looking for a great food destination in the U.S. You can have a taste of the slow-cooked Southern dishes, fresh plates of seafood, and even elegant dining.
The Mobile Bay and the Gulf Coast beaches are the most popular spots on the southern tip of Alabama. Large crowds, marching bands, and colored floats can be seen in the downtown streets during carnival season.
In addition to their aesthetic beaches, Alabama offers many state parks and trails for exploration. The resort towns have various restaurants, bars, and many other public spots. If you're a golf lover, you'll enjoy the Robert Trent Jones Golf Trail and the 26 golf courses and 468 holes located around the state.
Looking for other places to see? Read: Travelling Alaska
Traveling Alabama Conclusion
Alabama houses physical, cultural, and historical relevance in the Deep South and the country. From Atlanta, you can get to Birmingham and Montgomery with a 2.5-hour drive, the same time it would take to reach Mobile and the beaches of Gulf Shores from New Orleans. You need only drive a few hours to get to Florence, Muscle Shoals, and Huntsville from Nashville.
Bug Bitten Travel provides a vast amount of information across multiple countries and continents. Our team has traveled far and wide many times over to bring you tens of thousands of pages of reviews and information so you can discover new places to explore. We bring you travel plans, personal blogs from travelers, and travel packages!