Everything You Should Know Before Traveling Alaska
As if we needed more reasons to appreciate Alaska, here are more! Learn about places to go and see below.
Have you visited the states in the United States but haven't gotten a glimpse of Alaska? Trust me; you are missing! Alaska is another state where you can build beautiful memories and make your next Instagram post.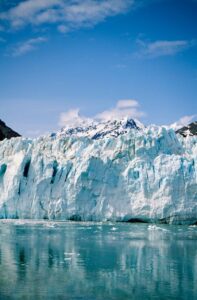 Alaska is the largest state in the whole of the United States, covering over one-fifth of the whole United States. It has the highest number of mountains, possessing 17 out of 20 tallest mountains in the U.S. Alaska is full of life, and it's very natural, especially if you are a nature lover or someone that enjoys scenery or beautiful landscape, then you would find it more interesting.
Visiting Alaska goes beyond more than a journey. It's a Luxury! Because there are always places you can visit in Alaska without visiting the same place twice. Alaska is popularly known for its wildlife which makes it a cruise for Agricultural research and botanical studies. Alaska has about 16.8 million acres of the temperate rainforest; it is the only temperate rainforest in the U.S., therefore making it the largest rainforest in the whole of the United States.
Alaska offers numerous beautiful works of nature. For instance, if you want to see ancient senescent glaciers of ice grown a thousand years, a visit to Alaska will resolve that.
Alaska has the longest and shortest day. Alaska is the most significant state with an averagely low population, so if you are looking to start a business, an Enterprise, or you even want to venture into real estate, you should give Alaska a try; It will be significantly easier to set up compared to other states.
Although Zinc is Alaska's most significant mineral export, Gold is very paramount in the states. These are some of the many things that have attracted travelers, tourists, scientists, even investors globally to the state.
Traveling Alaska & Brief History And Facts
Let us examine how this beautiful state emanates in the United States –Alaska, the beautiful and the biggest western state in the U.S., was admitted in the Union as the 49th state on January 3, 1959, after being bought from the Russian government then in 1867, March 30. The state is famously called the Last frontier because of its distance to the other U.S. 48 states.
Alaska is blessed with beautiful mountains with high peaks and over 90,000 glaciers, covering at least 5% of the state; this is also where the largest temperate rainforest can be found, approximately 17 million acres.
When moose-hunting in Alaska, whispering to Ear is forbidden, the states believe that 'concentration is the Key.' The state Capital –'Juneau,' is the only State capital in the U.S. that cannot be accessible by road; you either fly or go through by boat. Such a fantastic place!
To complement its large number of water bodies, Anchorage's Lake Hood is the World's most prominent and busiest Seaplane Base. When it comes to Climatic conditions, Alaska has the longest day and shortest night; when the sun rises or sets, there are no changes in the horizon for about 2-3 months.
The state also has its memorable holiday different from the rest of the United States majorly due to History, like the 'Seward's day celebrated on last Monday of
March, Also Alaska's day on October 18; It is also one of the most seismically active places in the World.
Traveling Alaska & Attractions
When we talk Alaska, it is more than just glaciers and wildlife. What about we talk about some exciting places? Let's examine them.
National Parks: That is one thing about Alaska; they are never shorts of lovely national parks. Here are some of the parks you will find when visiting Alaska –Wrangell St. Elias National Park and Preserve, the biggest National Park in the United States. Many activities can be done in the place, like glacier hiking trails, overnight camping, etc. This Park has attracted a vast number of visitors year by year.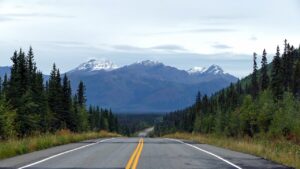 We also have the Glacier Bay, National Park. If you love glaciers and outdoor activities, you need to visit this globally famous national park. They are very astonishing to behold; travelers never get tired of it. We also have the Katmai National Park, where you can find local bears and explore wildlife. There is also the Denali National Park, where you can find the highest peak in the country and enjoy all kinds of wildlife experiences. One can sightsee and spot animals like bears, moose, or even wolves. Hiking is prevalent in this park; however, there is a place for bus tours as well.
Aside from the above. many national parks in the states like the Kenai Fjords National parks, Klondike Gold Rush National Historical Park, etc. can crave your indulgence
Arts and Cultural-Historical Scenery: Alaska is blessed with many arts and cultural centers. The most prominent one here is the National of Alaska Museum of the north, which offers over 1 million natural, historical pieces and Artifacts. We also have the Alaska native heritage Center, where you can find a place to connect with the community heritage and culture. We also have the Totem Bight State Historical Park, specially built to preserve the tradition and preserve, restore or recreate totem poles.
Looking for other places to see? Read: Travelling Alabama
Traveling Alaska Conclusion
The above listed are not the places one can visit in Alaska. We have places like The Mendenhall Glaciers, which is also very popular, Anchorage's Lake Hood, Alaska Highway, Ketchikan, etc. Nobody goes to Alaska and never comes back to give the credit. If it sounds loving, then it's worth visiting.