Everything You Should Know Before Traveling Arizona
Ready to book your next trip to Arizona? See some of the things you stand to experience in the fantastic city.
Traveling Arizona & What You Need To Know
Arizona is ranked No.6 largest state in the United States, and it is popularly known for its deserts, crayon, and natural beauty. If you want to explore the cities in the United States, you cannot afford to miss Arizona because of the amazing discovery you will find in the city. Ranging from incredible Natural wonders to unique culinary treats. It's indeed a great place to explore.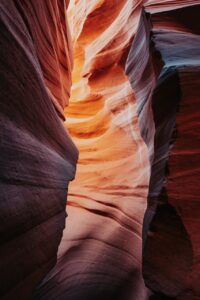 Arizona is famously nicknamed The Grand Canyon State, one of the natural wonders you will find in the state. It is the #1 most visited place in the state. It is full of lively cities, high-exotic world-class spas according to study, dozens of golf courses, national parks, monuments, etc., which left her travelers with many enjoyment options.
It also has excellent weather, which made it a perfect gateway all year hangout and adventure. If you are an outdoor activity freak, then trust me, Arizona is for you; with more than 300 sunshine days, it has left outdoor freaks with a high range of options to enjoy their day.
Traveling Arizona & Brief History And Interesting Facts
Arizona, the 48th southwestern U.S state that popularly called, is known for its famous natural wonder –Grand Canyon, a mile-deep chasm carved by the Colorado River, one of the world's seven natural wonders. It is the only one found in the United States. Hence the nickname 'The Grand Canyon state.'
Arizona also houses the Sonoran Desert, which is the only place on earth where the Iconic Saguaro cactus grow; this is the official plant of the state and can grow as tall as 40 feet tall and can exist up to 200 years. Arizona has more than 100 wineries and 22 varietals of wine produced in the United States; no wonder it houses more than seventy-five licensed craft breweries.
It has 22 unique National parks and monuments that made it an excellent fit for adventure. It also has the world-famous Rose Garden located in Tombstone, including the topmost-rated waterfall in the whole of the United States –The Grand fall and the Havasu fall.
When you visit Arizona, there is a place where you can be at four places at a time, which is the
'Four-corners Monument,' surrounded by Colorado, Utah, and New Mexico. This is just a tip of an iceberg of a few interesting facts and history you will get to learn when you visit Arizona.
Traveling Arizona & Attractions
So, what do you stand to enjoy when you visit Arizona? Here are a few (all) of the things you stand to enjoy when you visit Arizona.
The Antelope Canyon & Canyon De Chelly
The Antelope Canyon is a beautiful sight to behold, glowing with shining red soil naturally crafted by an amusing architect due to its geological formation and architectural layout. It is a place that never stops to put travelers far and wide in the awe-inspiring mood.
We also have Canyon De Chelly, one of the most visited national monuments in the country due to the most visited places' historical and ancestral attributes.
Phoenix
This is the capital of Arizona, known as the cultural and the economic heart of the state; it hosts more than sixteen million visitors every year owing to its large number of entertaining museums, excellent theatres, golf courses, and multiple shopping options. Phoenix houses World-class Spas which are globally recognized.
Monument Valley
A charming, iconic geological feature that has starred in TV commercials, films, and Magazine ads. They are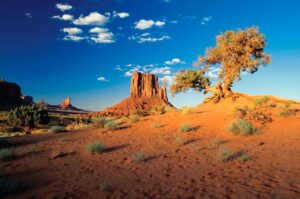 lovely to behold and very recognizable for travelers exploring Arizona, especially if you are a fan of jaw-dropping landscapes. You will love it!
Tucson
Tucson is the second-largest city in the country. Tucson is a mix of cultures that attest to its long and varied history, and it showcases its diversity with lively arts, giant museums, and lively cultural scenes. If you are a lover of Tanning or Sunshine, Tucson is for you, with over 350 out of 360 days of sunshine per year. Most tourists also explore the mesmerizing Saguaro National Park or hiking in the nearby Santa Carolina Mountains.
The Grand Canyon
Renowned throughout the world as one of the world's seven wonders, and this is where the state got her nickname, 'Grand Canyon State.' Grand Canyon is gigantic in size and awe-inspiring to visit. The beautiful panoramas are pretty breathtaking. The desolate terrain is beautiful, weird yet, peaceful and picturesque. The Grand Canyon is the top highlight of what Arizona has to offer
Looking for other places to see? Read: Traveling Alabama
Traveling Arizona Conclusion
This is just a tip of what Arizona is all about. There are more exciting places like the famous Sedona, which is described as one of the most beautiful American places; we also have The Tombstone, which also has the rosebush, the petrified Forest National Park, Bisbee, amongst others. If you plan to make Arizona your next trip, I bet you these places listed above will create beautiful memories for you.